Facts, fairytales, and loopholes…
In principle, foreigners can not own land in Thailand.
There are no treaties with any country allowing a foreigner to acquire land in Thailand.
So the rumor that a US citizen could own land in Thailand is nonsense.
Why exactly is Thailand so panicky about its traditional rule that foreigners cannot own land in their name?
We believe it is rooted in the history of the independent Kingdom of Thailand (formerly known as Siam).
Throughout the era of Western imperialism in Asia, Siam remained the only nation in the region to avoid being colonized by foreign powers, although it was often forced to cede both territory and trade concessions in unequal treaties. We can go on for a while, as lots have happened that brought Thailand to its current proud status. And Thais are reluctant to give in.
Perhaps that is why they won't "give up" their land to foreigners and certainly not to neighboring countries that you could eat into Thailand's soil.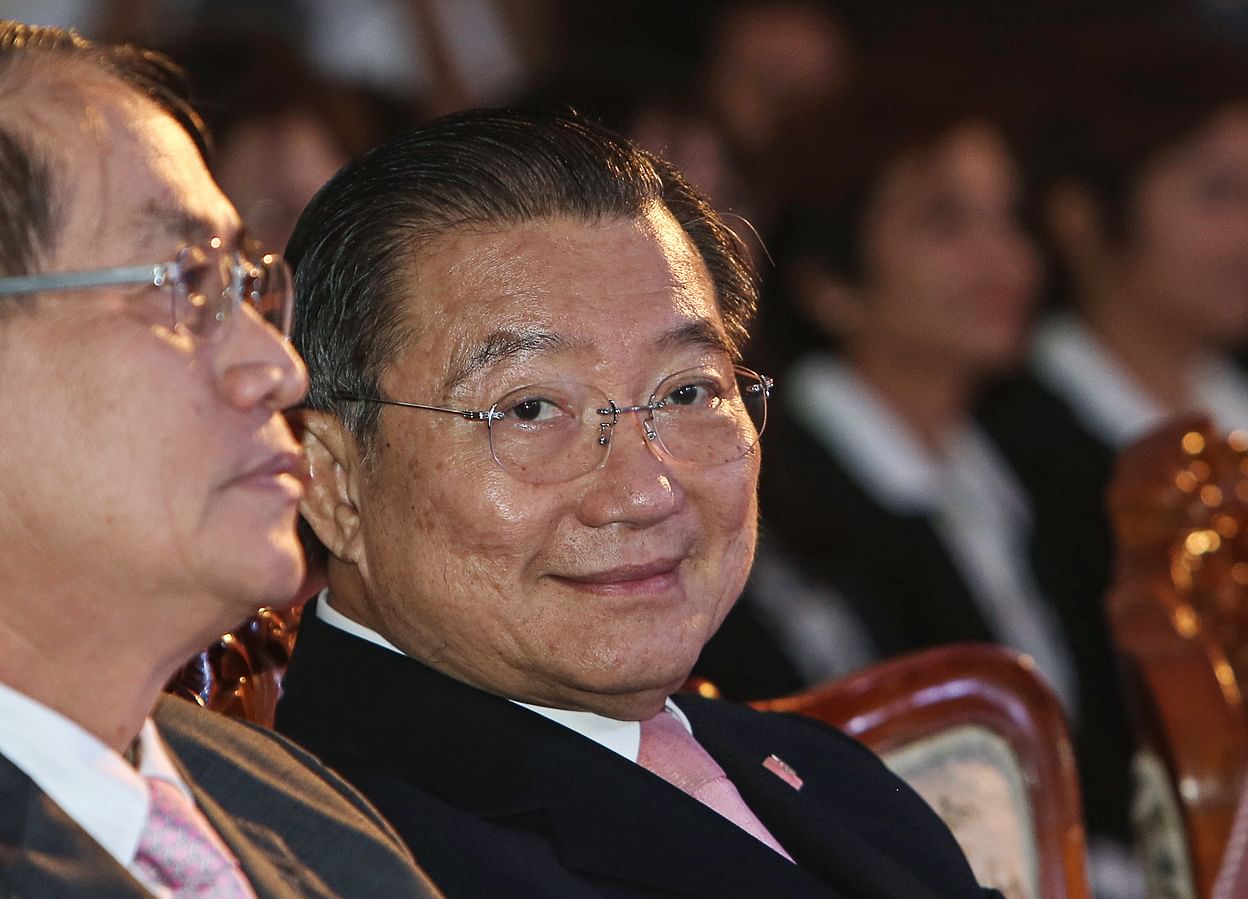 Did you know that the founder of Thai Beverage (K Charoen Sirivadhanabhakdi) is the biggest landowner in Thailand and not the Royal Family? The beer giant (Singha – Chang, and Carlsberg) owns a staggering 630,000 Rai of land (2014), approximately 21 times more than that owned by the royal family's Crown Property Bureau.
Thai-LAND
How is land registered?
What do you need to know?
There are 4 types of land ownership in Thailand.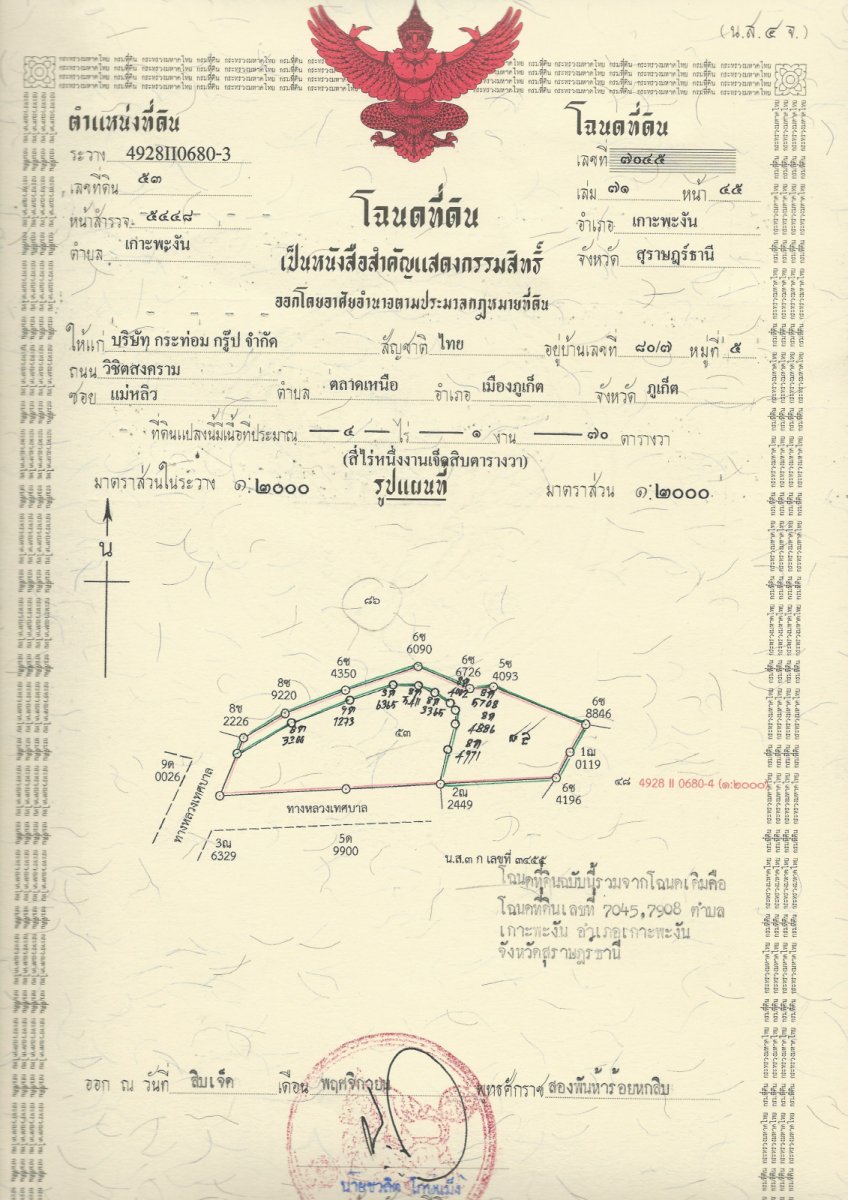 The best known is a Freehold Title Deed (called "Chanote" or "Nor Sor 4").
This title is the most credible title deed to hold.
"Nor Sor 3 Gor"
This land title is awaiting a full title deed granted the document Nor Sor 3 Gor.
It has exact boundaries as it is measured by the Land Department.
If there is no opposition made against the petition, you can file a request to the land office department to change it to a full title: Chanote.
"Nor Sor 3"
Similar to the above Nor Sor 3 Gor, but never been measured by the Land Department.
So, the land has no exact boundaries.
"Possessory Right"
Land with a possessory right has never been substantiated by the Land Department.
A title deed that is least recommended.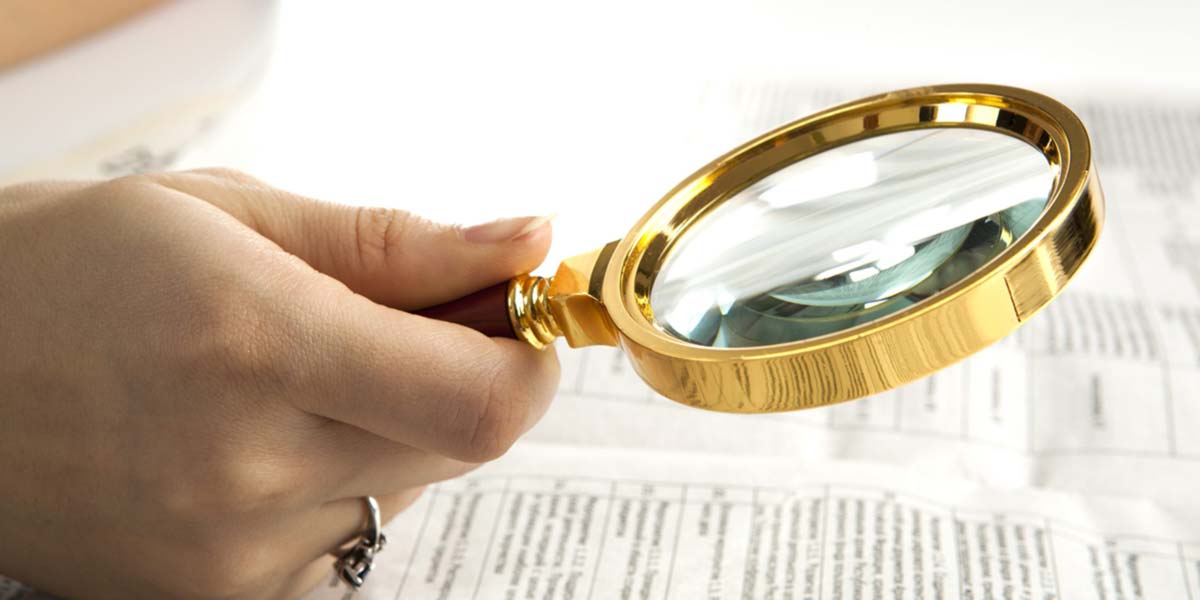 Confusing?
Yes, of course.
So, always engage a lawyer or our team at Town & Country Property to check the land you are interested in. (We can always introduce you to a good property lawyer in Pattaya.)
Let us conduct a Title Search. Since there are different levels of land title deeds, it is recommended to verify with the Land Department the type of title deed of a land in which you are interested to acquire and its legality.
Are you dealing with the person that owns the land?
Is it free of debt? People lose land deeds in card games every day in Thailand. Do not get yourself into a pickle by buying land that has already been virtually seized in a card game by someone else.
What else do I need to look at?
Check the zoning restrictions of the area with the land office.
Is the land earmarked as an industrial zone, residential, agriculture, etcetera?
Access to utilities nearby, such as (government-) water, electricity?
Does it need backfill? Does the land have proper access? (Via public road or registered right of access)
Ownership
If I am married to a Thai spouse, I can own land in Thailand.
Kind of correct: Back in 1999 the Thai property law was amended to allow a foreigner with a Thai spouse to legally own land in Thailand.
Yet, the land must still be registered at the land office in the name of the Thai spouse.
So you can own it, but you have no rights to it when married or in the case of a divorce. It is a strange piece of legislation, which, by the way, was created to avoid discrimination against the non-Thai spouse. It did not really achieve its goal.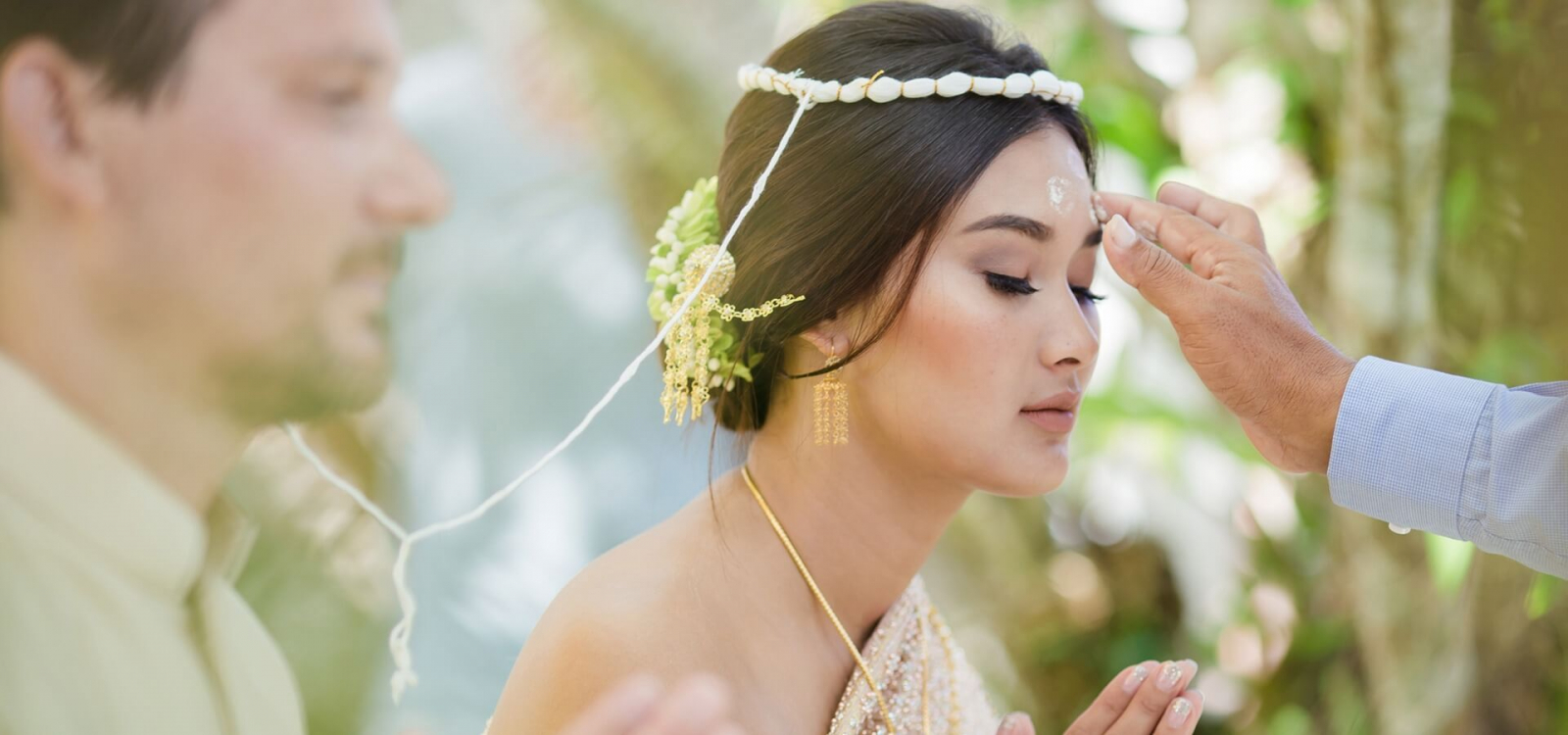 Furthermore, the foreign partner must sign a waiver stating that the funds used in the purchase of such land were the funds of the Thai National and not of the foreign spouse.
So, any claim on the land or property by the non-Thai spouse could therefore be waived.
In a divorce case that will be problematic.
It will be difficult for the non-Thai spouse to prove that the land was marital property.
To minimize the risk to the non-Thai spouse in such a divorce case, a detailed drafted Thailand prenuptial agreement may help.
Purchasing land using a Thai Co., Ltd.
This is thus far the most common way for foreigners to secure their property investment(s) in Thailand.
If you decide this is the best option for you, you may set up a Thai Limited Company.
In the case of using a Thai Company, the land remains under Thai ownership, but the foreigner becomes a director (with a maximum of 49% of type preferential shares) who has control over that company.
This type of ownership needs some consideration and should always be discussed with a competent Thai lawyer or law firm.
Board of Investment (BOI)
The Thai Board of Investment was established in 1997 to attract investment from both foreign and local entrepreneurs within the industries that the BOI promotes. The Board of Investment has put in place incentives to attract more investment, decentralize Thailand's industrial base, and nurture local skill development in attractive industries.
Advantages of setting up a BOI company in Thailand can include significant tax waivers, multiple work permits for foreign employees, and even the ability to own land.
Mind you that permission from the Ministry of Interior must be obtained before any such grant.
Perhaps not the easiest way to move forward. To monitor its complexity, Google search for more details.
Land Lease
Up to a maximum of 30 years, with an option to renew, you may lease the land from the landowner.
This is the least complicated option for a foreigner to have a right to usage of land.
Land leased over 3- years must be registered at the Land Department for it to be legally enforceable. The structure you would build on the land can be registered 100% into your own name.
This is called structured ownership or right of Superficies.