International school in Pattaya creates a challenging environment regarding the student education. While families has confusing situation in term of where their children has to enroll for education. Meanwhile international school system creates a tough market in term of challenging curriculum and international standard of education.
Pattaya has fallowing competitive international schools in their surrounding:
St Andrews International School:
With having three campuses in Thailand from which one campus is in Pattaya at Green Valley Country Club offering England base curriculum and quality education. Without the discrimination of race, age, gender this schools encourage all the culture to avail their holistic approach of education. All the teaching methodology adopted by St Andrews is British base and student can attain the International Baccalaureate in their final two years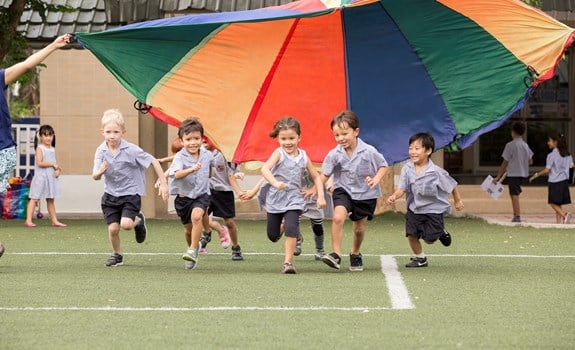 Source: St Andrews International School
The Regent's School:
Regent's school prefers to the community involvement in pattaya in a sense English national curriculum and Thai culture and classes has to be an equal part of curriculum. Approximately 20% students from the UK and European students are the part of boarding house. International GCSE courses will help the students to attain International Baccalaureate.
Garden International School:
Age 3 to 18 are mainly focused area of Garden Inernational School situated in Rayong near Pattaya. Cambriage International Examination is the part of the Curriculum in this school for the year of 10 and 11 where students qualify IGCSE as per the British System. International Baccalaureate program will be offered in year 12 and 13. Boarding facility of the school is designed on form of Groups where two teachers are appointed as observer.
International School Eastern Seaboard:
Age 3 to grade12 Students is the area of focus of this University-Preparatory day school along with American Curriculum. International School Estern Seaboard has dignity and respect in the core philosophy of the school which is designed for each individual regardless of any discrimination while offering the US based Western Association of Schools and Colleges Curriculum. During grades 11 and 12 International Baccalaureate offers to the students.
Burapha English-Programme School of Thailand (B.E.S.T.):
BEST offers Thai and English programs from kindergarten upto secondary three levels by involving the teachers of Thai and Native English Speaking teachers.
Montessori Children's Center International:
Montessori Children's Center International is offering the Montessori School Program from the age of 2 to 7 years old which has the entire curriculum in English.
Rayong English Programme School (REPS):
REPS offering the Thai and English for 3 to 14 years old students. Curriculum involves Thai along with the English language learning. Bilingual education is the strong emphasis of the REPS.
Satit Udomseuksa School, Pattaya:
A School providing nursery, kindergarten, primary education, and lower upper secondary education located in the Pattaya City.
Hastin Kindergarten School:
Hastin Kindergarten School based on the learning concept by doing and playing. System of the school prefers English language in teaching process.
Tara Pattana International School:
Tara Pattana International School is based on the early year's foundation and English national Curriculum.