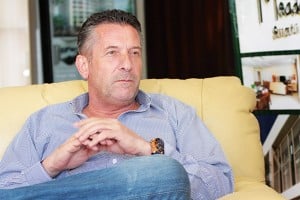 Cees Cuijpers (KC) was born in the Netherlands and his work background has been in the hospitality business and logistics where he specialized in marketing. His first business venture in Thailand was a luxury restaurant in 1997 on the site of the current Pizza Hut on Pattaya Beach Road. But that was only the start. In 2003 he joined Town and Country Property Company, a leading real estate outfit in Pattaya, where he quickly expanded the business by heading up the architectural and design department which few other companies were offering at the time. In 2005 Cees partnered with Herman van Gucht and became managing director of Town and Country.
An impressive portfolio of completed turnkey remodeling and renovation projects resulted in a strategic move whereby Cees decided to focus on company-dedicated residential projects. His last commercial turnkey project was for Jameson's, the Irish pub at Nova Park, which remains one of the most popular establishments of its kind in Pattaya. On most of the signature projects from Town and Country, the showcases are made by Cees himself with his keen eye for detail. Within his portfolio are included The Residence (68 boutique-style luxury apartments), Whispering Palms (executive villa estate), and The Meadows (46 trendy city villas). Town and Country is the preferred supplier to a good number of corporate clients, including multinationals, interested in long-term tenancies in both condominiums and gated village communities. The property portfolio covers the whole of the greater Pattaya area from Bang Saray and Huay Yai to Mabprachan Lake and onwards to Sri Racha.
Cees has a profound dislike of "pub and bar lawyers" whose sole interest in life seems to be criticizing Pattaya and its people. He believes that the former stereotype of Pattaya as Sin City is way out of date. "The city has already been transformed by so many five-star hotels, upmarket malls, sports outlets, and luxurious facilities, but that's only a beginning," he says. "Pattaya really has gone upscale and in 2014 one can see many young Thais, especially from Bangkok, who are an increasingly important segment in the tourist and residential market here. It's no longer just a question of foreigners vacationing here. There's a constant buzz throughout the year and Pattaya is being rediscovered as an increasingly high-end resort. The local property market remains popular largely because of Thai domestic interest."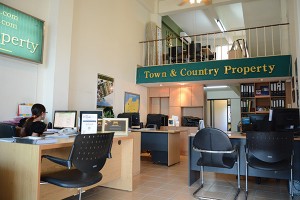 "The old Pattaya," he says, "is disappearing. The clubs and beer bars are still there, especially in the Walking Street area, but they are nothing more than a few rows of pink neon signs." In other words, Pattaya is expanding massively all the time, but the night entertainment scene is getting smaller by comparison. The Eastern Seaboard region offers the best in location, quality, convenience, luxury, and security for all types of investors and end-users. The main limitation at the moment, according to Cees, is the area's inadequate communication infrastructure which has certainly had some improvements of late, notably the highway from Bangkok to Central Pattaya and the recently agreed Sukhumvit tunnel which will eventually facilitate faster thru-traffic. Cees thinks that hi-speed trains linking the Eastern Seaboard with the metropolis are unlikely to be operational before well into the next decade. By that time Pattaya will be linked by an invisible bridge to the Bangkok metropolis. In other words, they will merge.
In a community context, Cees has built up an extensive network with international and domestic contacts. Apart from several consultancy-based advisory roles, Cees became chairman of the charity foundation The Lighthouse Club, Pattaya branch, and a key founder of the biggest corporate charity network event Movers and Shakers. On an annual basis, over 3,000 guests frequent the events in Bangkok and Pattaya, and around US$40,000 is raised for local charitable causes. Movers and Shakers were founded in 2009, having been inspired by the corporate network of The Lighthouse Club. "M and S attract business professionals and charity leaders within a variety of sectors with the express aim of expanding business interests in a social atmosphere," concludes Cees.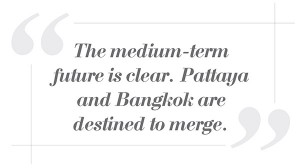 Cees Cuijpers shares a passion for art, music, culture, watches, architecture, interior design, golf, and traveling. He has perfect English but does not spend all his time networking and pursuing business interests. He loves the privacy of his home with his young son and his partner. That diverse clutch of interests likely to be a strong reason for his commercial success. He doesn't put all his eggs into one basket.