What's it all about?
Is it about budget? Ownership? Convenience? Privacy? Views?
Let's review some of the pros and cons.
BUDGET
Starting from THB 1 million (or sometimes even less) you can buy a condo.
Or, should we say a "room"?
Of course, you can't expect lots of space, a jacuzzi on the balcony nor direct sea views for a minimum budget. More likely you would buy either a very old unit in need of renovation or a very small unit on a mass project with hundreds of small studios alike.
Should you desire more space, then you would obviously have to pay more.
Lot's more in fact when you invite ocean views and "luxury" to your party.
Depending on location, location, and location, prices range from THB 25,000 to THB 250,000 per square meter of useable space (this INCLUDES the balconies by the way).
So, 60 square meters in a "starter" project could cost you a minimum of THB 1.5 million and the exact same size in a top-luxury project could cost THB 15 million.
And yes, we are only talking about 60 square meters.

Sample: At AROM WONGAMAT condominium, by Colours Development, a 37.5 1-bedroom unit starts from THB 6.2 million, whereas its 200 square meters penthouse sells for no less than THB 55 million/USD$ 1.65 million (THB 275,000 p/square meter).
The housing market in Pattaya differs.
On gated communities, like The Meadows in East Pattaya, you are able to pick up a nice 3-bedroom (town-) house for less than THB 3 million. Internal size near 180 square meters with a small yard and car park. That is only THB 16,500 per square meter.
A nice large detached home in Huay Yai on 1 rai of land (1,600 square meters) with 4 bedrooms and an interior size of 372 square meters recently sold for THB 13.9 million.
That's just over THB 37,000 per square meter, garden and large swimming pool plus double car park not included. That is a huge difference, isn't it?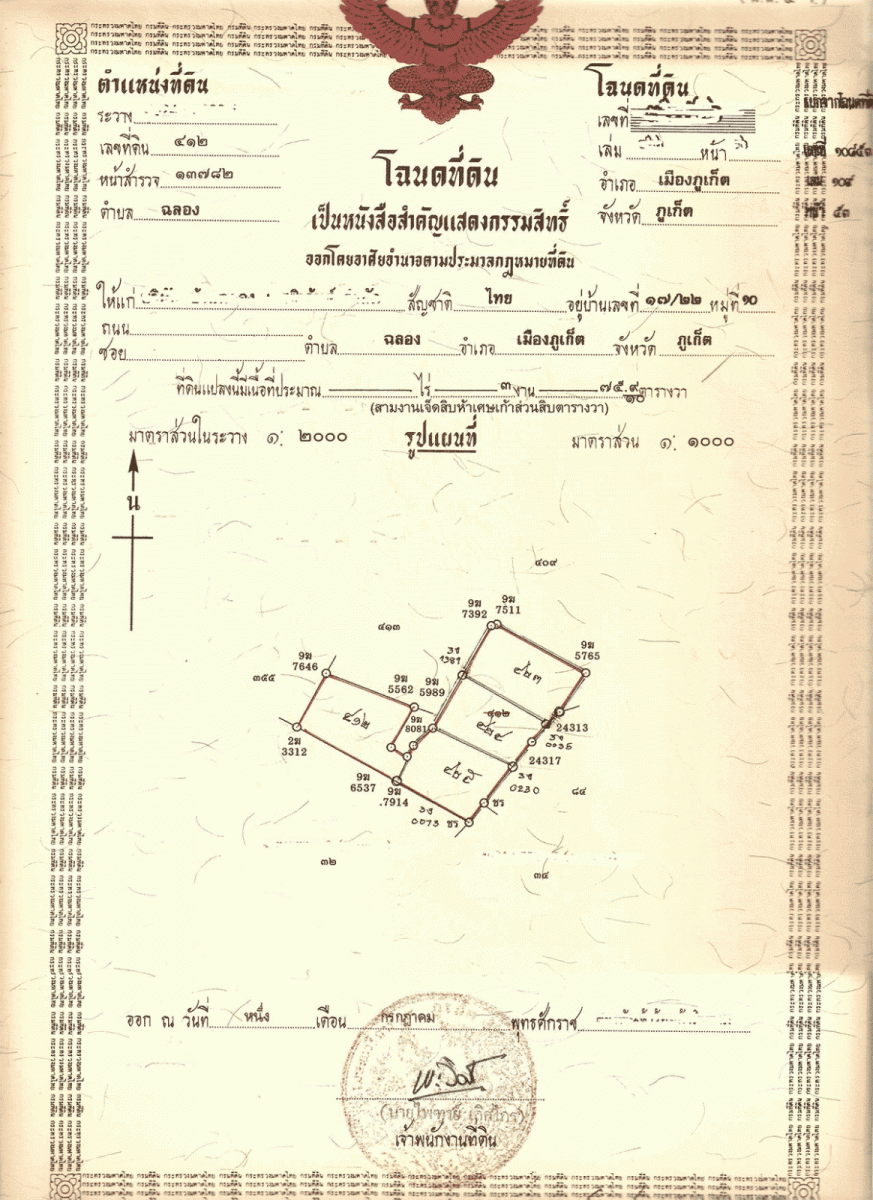 OWNERSHIP
In Thailand, foreigners can own a condo 100% in their own name.
No hanky-panky or hocus-pocus: A simple process to manage.
Land and house can only be registered in Thai ownership.
Or, in a Thai entity, like a Thai Co., Ltd – of which a foreigner can be its director with the voting-right majority. It is known as a creative loophole but has been done for decades.
In fact, it doesn't much vary from having a normal trading company under foreign management.
More recently, Thailand's current administration under prime minister Prayut Chan-o-cha, is considering fully legalize land sales to foreign investors. (Article link: https://bit.ly/2W8f1XM)
To secure property investments there are also leasehold options or more complicated constructions whereby the land is registered separately from the actual structure (bricks and mortar). These options are hardly exercised though.
For now, we are excited to learn more about the ongoing discussion of foreign land ownership.
CONVENIENCE
Dictionary.com says:
Convenience (noun) – advantage or accommodation: a shelter for the convenience of travelers.
And that is something we often hear.
"I prefer a condo as I am living out of a suitcase…" -or- people are having a condo just as a second "home away from home" and only use it when they are in Thailand.
Both refer to the fact that they do not have to worry about security, garden & pool.
Fair enough.
More permanent residents might have some inconveniences, such as waiting for the queue at the elevators, lack of storage and laundry room, having a remote car park, and no 'space' or playground for the kids to play other than the communal areas of the project. What if your kids want to keep pets?
And how does your "social life" look like in a condo?
Are your guests and roommates having easy access without ID registration and keycard to use the elevator? Do you prefer cooking on gas or electricity?
Shopping once a week? Who carries the groceries and who does the cases of beer?
Did you recently enjoy any BBQ parties with cold beers on your balcony?  
How do you receive your Pizza or Grab-food delivery?
Do you need to come down to the lobby to collect?
Never thought about it, right?
Owning a house instead also has its advantages and disadvantages.
If it is a remote property you would need to have a maid or caretaker to look after your home when you are not there. There might be security issues.
Is your home in a gated community with security and direct neighbors, these security issues obviously minimize. Nowadays a lot of properties have an electronic alarm system and CCTV cameras are cheap. Still need a caretaker or maid though, because every property needs "ventilation". A condo needs that as well by the way.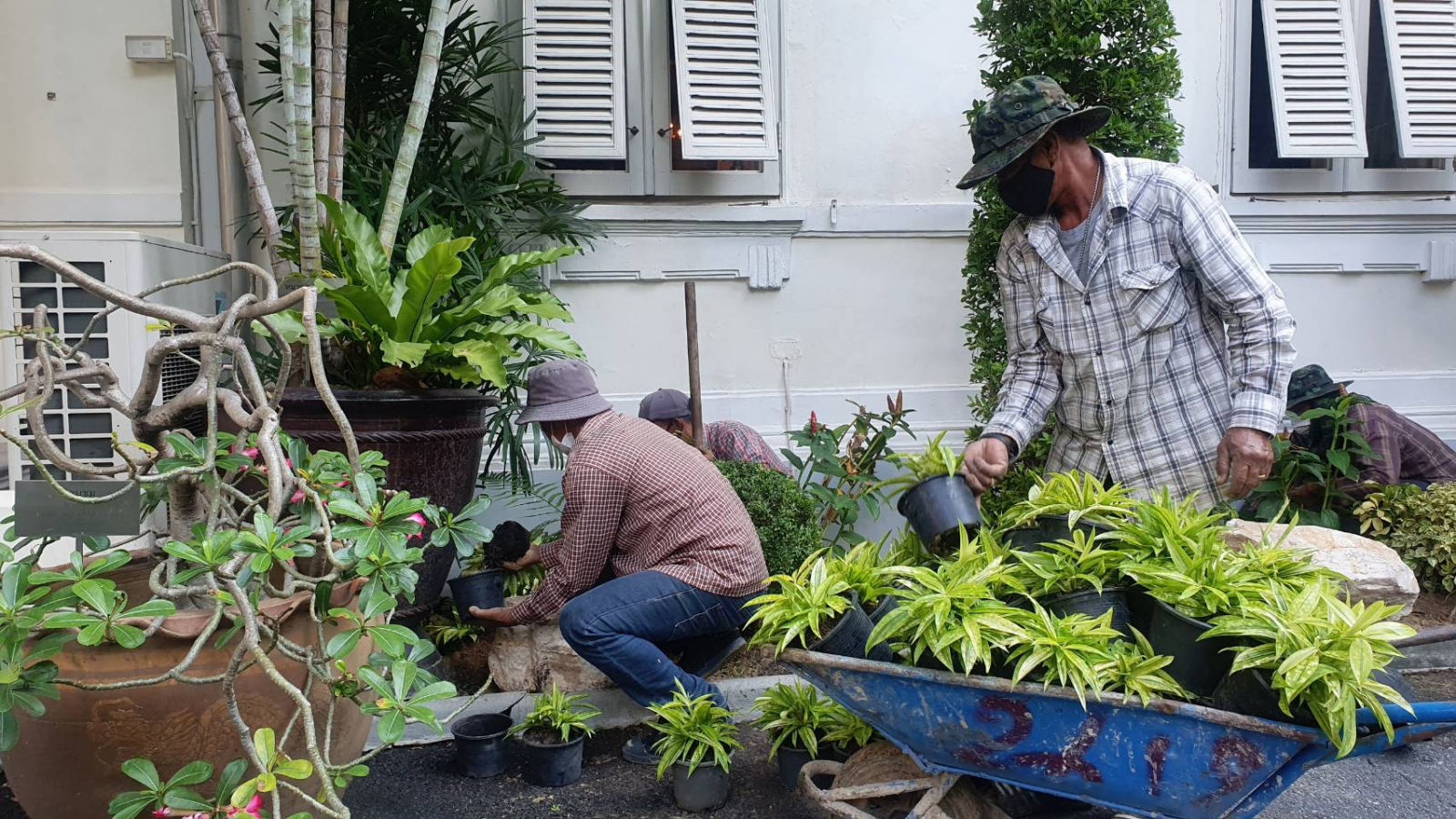 Having a garden and pool requires maintenance.
Very true. That's why most homeowners are using the services of gardeners and pool cleaners. And they will continue to look after your property also while you are on holiday.
Labor is inexpensive in Thailand and it is way too hot out there to do it yourself anyway.
So, actually, it is not so bad to own a house in Thailand. Whether you are living out of a suitcase or not. A house offers quite a bit of "features" that most condos don't.
PRIVACY
That really depends on a case-by-case scenario, doesn't it?
In a condo, you will be boxed in most of the time, and probably walk to your unit passing several other apartments with doors open or not, preparing dinner or not.

Living in a house might have your garden overlooked by noisy neighbors…
You can't win them all, can you?
VIEWS
An unobstructed ocean view is timeless and priceless, isn't it?
Or do you prefer a dynamic city view?
Or just watch Netflix?